Definition of voice sms
Distinctive leaders of Voice Messages Services, a radio communications addressed according to target our customers, to be broadcast on the rules of disaggregated data for the various parts of the Kingdom.        The service is provided through a telephone connection on mobiles target customers from local Saudi figures, and when you answer the client finds a voice recorded message to advertise products and services and offers a voice message or a questionnaire or Basord or other.
       It may also be the purpose of vocal leaders of the messages optimal use of resources and to increase communication services or salespeople staff, saving time, effort and money productivity, as well as increase customer loyalty.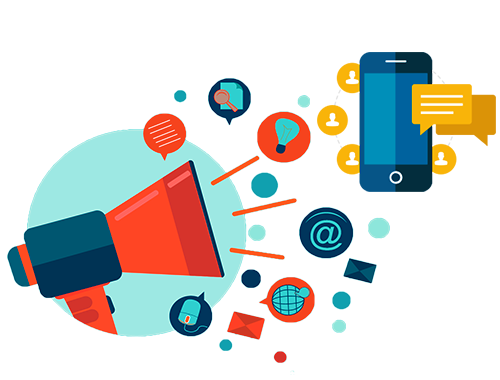 The advantages of voice sms
ensure messages arrive 100% where the call is made on the target groups in the case not to respond to some of the Rangers re-dialed automatically. Li>       
classified and filtered entire databases are not wasting money in the afternoon, and telecommunications numbers outside the network or unlocked numbers, can also transmit on the rules of your data. Li>       
leaders Atvaji client will not be any hidden fees or even the establishment of the service charge. Li>       
High quality, purity and voice messages. Li>       
best price for voice messages in the UK. Li>       
the possibility of sending messages in all languages ​​of the world, the voice of mens and women or children, it can also automatically broadcast one of the voices for the computer. Li>       
bouquet of options to meet the needs of our customers. Li>       
assist in the preparation of material sound professionally. Li>       
Special discounts for charities and awareness campaigns and large quantities. Li>       
professionally technical support around the clock. Li>